Dentsu Creative X is a production company and member of the Dentsu Group under Dentsu Inc., the largest advertising agency in Japan.

Our team of bilingual producers can help you with a wide-range of production and production service needs in Japan.

The island nation of Japan is composed of an utterly unique array of mountains, forests, and coastlines, and is a place unlike any other.
Japan represents a harmonious balance between ancient traditions cultivated over Japan's millennia-old history and a vibrant popular culture
fueled by a passion for embracing the new.

This site allows you to research production costs, staff, equipment, studios, post-production,
and other specific information for your shooting needs.

So please take full advantage of the information offered here to help create exciting new content.
About Us
We are a group of globally-minded producers from two companies, Dentsu Creative X and Dentsu Creative Cube.

We believe in the possibilities and
opportunities that Japan can offer.
Beautiful scenery, culture,
food and tradition.
From remote shooting to live action and footage for background materials,
we cater to shoots and projects of all types and scales.

Please come to experience,
to enjoy and to shoot in Japan.
Staff
With a multilingual staff, we are prepared to offer
help and guidance in a multitude of languages.
We are here to provide you with rapid support
for a variety of tasks such as
writing estimates for production costs and researching specific
information regarding Japan.
English
Chinese
Korean
French
Italian
Spanish
Portuguese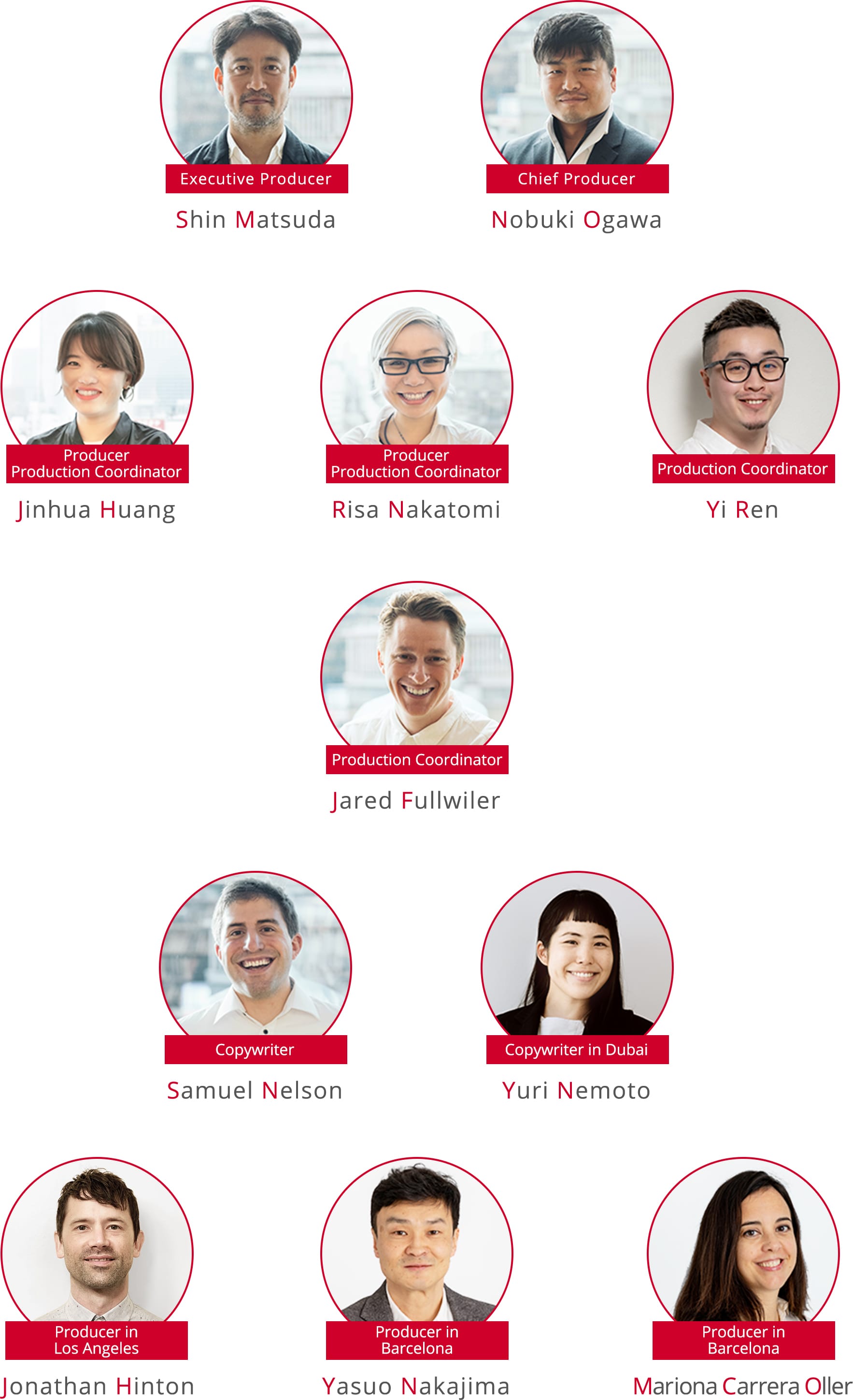 Please feel free to ask for help or guidance as early as the planning phases of your project
regarding anything from unclear points about Japan to help coming up with ideas.

We have a research team on-staff that can help
collect any information you might need for shooting in Japan.
Production
Finding staff and studios from abroad can be difficult even for people with experience.
So we provide a wealth of information concerning staff, equipment, studios, post-production, stock footage, etc., to help you get set up.